Toolbag's baker features innovative tools for controlling the projection distance and direction of the cage by painting directly in the viewport. The cage and skew settings are stored per bake group. If you need more control over a specific object or element, separate it into a new group. If your mesh file is reloaded, cage and skew settings are retained where possible, so your changes will be saved as long as the UVs do not change (in which case you will want to clear the maps).
Offset #
The Min and Max Offset values correspond to the offset map's minimum (black) and maximum (white) extension points. Click Paint Offset to open the offset map editor. By default, the offset map is set to an even gray to provide room to sculpt the cage in both directions.
Before you start painting, set the sliders to the minimum and maximum values so your high poly mesh fits fully inside. This will ensure that the range of the offset map is suitable. Once you've set your base values, you can click Estimate Offset, which will calculate the best guess based on the shape of your low poly mesh.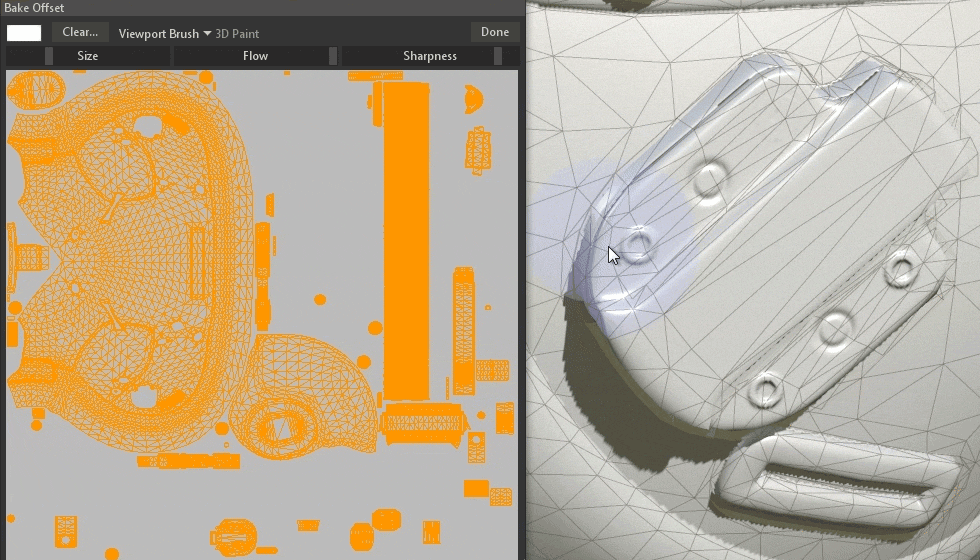 Skew #
Click Paint Skew to correct details recorded poorly due to an off-axis projection direction. Skew maps create a per-pixel blend between the face normals of the low poly mesh and the cage normals. Skew painting allows you to massage the direction to fix projection errors. Black corresponds to full skew correction, while white corresponds to no correction.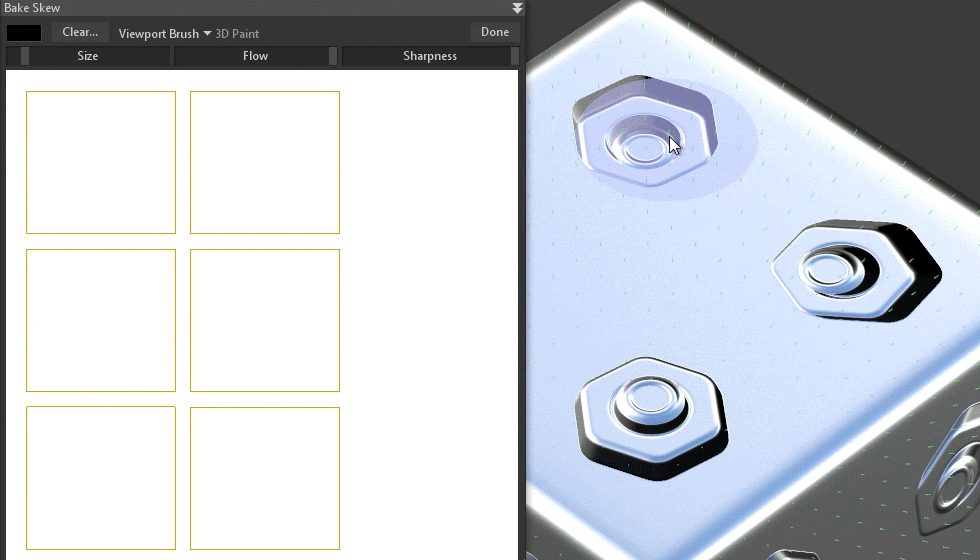 Painting #
Offset and skew maps can be painted in both 2D and 3D. The painting tools use Photoshop-style hotkeys for the brush: [ and ] for Size, Ctrl + [ and ] for Sharpness, and 1-0 for Flow. Hold Ctrl to invert the color and paint in the opposite direction. 3D painting only works on areas of your model that have UVs in the 0-1 range. The offset and skew maps use a fixed 512×512 texture.